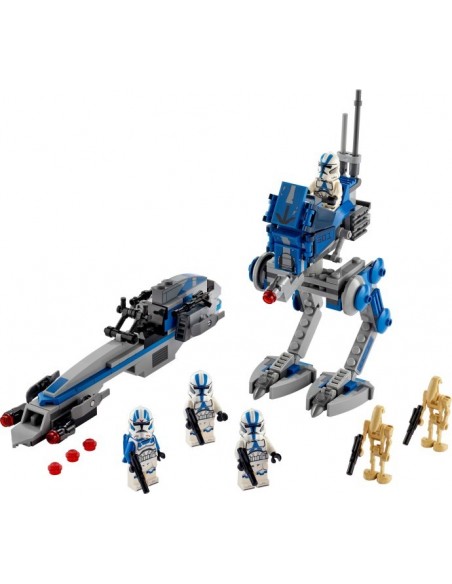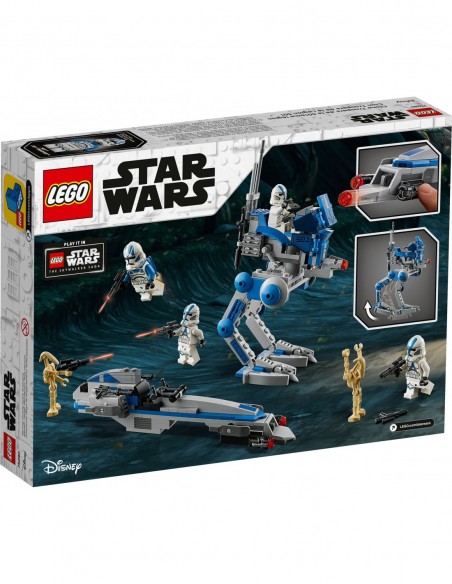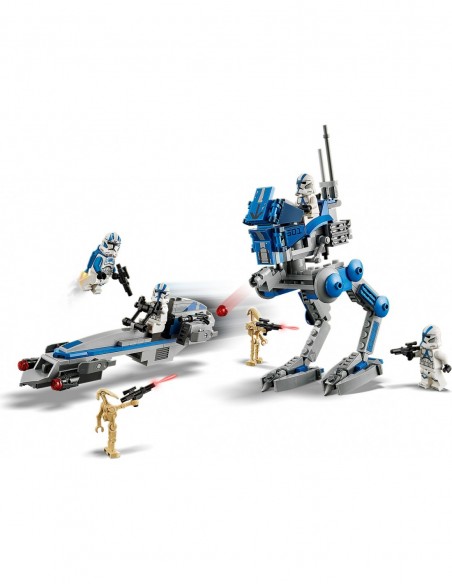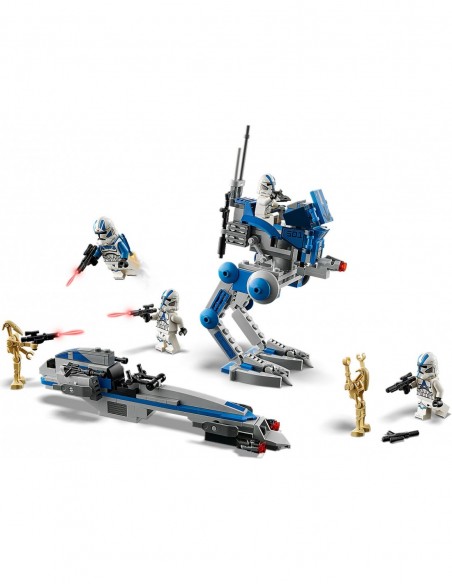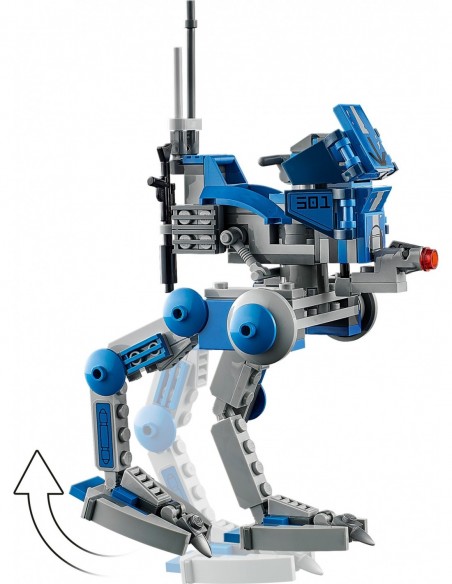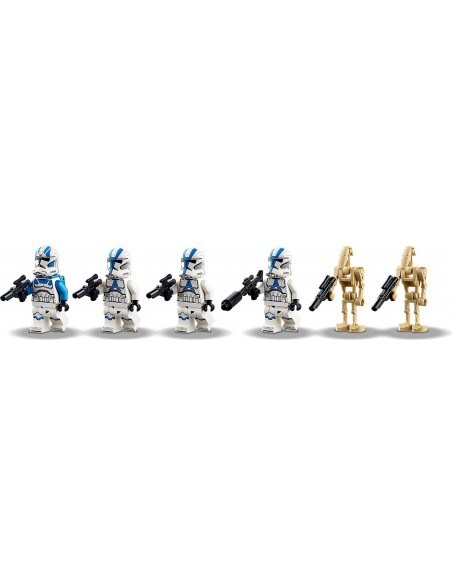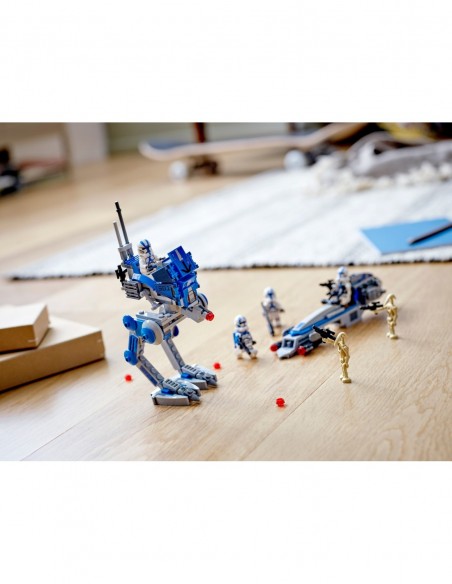 501st Legion Clone Troopers - LEGO 75280
Replay an epic battle between the elite clone troopers of the 501st Legion and the battle droids of the Separatist Army. Watch out for the droids that will help you uncover the electro-binoculars located in the AT-RT walker's cockpit. Rush into the attack with the BARC speeder and fire from the shooters. Defend yourself with battle droid blasters. Who will emerge victorious from this thrilling LEGO ®
Star Wars
™ adventure? The decision is yours.
Kids can play as clone troopers of the 501st Legion and relive the thrilling action of Star Wars : The Clone Wars with this action-packed LEGO Star Wars ™ set (75280) featuring an AT-RT walker and BARC speeder .
This LEGO® Star Wars ™ playset includes 4 LEGO minifigures: 3 new-for-2020 501st Legion clone troopers and 501st Legion airmen equipped with jets, plus 2 battle droids with battle weapons.
The AT-RT walker features a new color scheme for August 2020, movable legs, a shooter, and connection points for the blaster and electro-scope. The BARC speeder has 2 shooters that inspire creative play.
This 285-piece construction kit makes an ideal birthday or Christmas present for boys and girls aged 7 and up. You can also ride these 2 vehicles in the LEGO® Star Wars : The Skywalker Saga video game.
The compact and sturdy LEGO® Star Wars ™ AT-RT walker measures over 17cm high, 9cm long and 8cm wide. Thanks to its size, it fits comfortably in a backpack, so children can play with it and the BARC speeder anywhere.
This great children's construction kit does not require batteries. Made entirely of LEGO® bricks and powered by a child's imagination, the action never ends.
Thinking of getting this Star Wars ™ set for someone who is new to the world of LEGO® sets? No worries. A comprehensible illustrated instruction is included in the set. Once kids open the box, they won't want to put the blocks down!
Building blocks from LEGO® Star Wars ™ are perfect for children and adult fans who want to play out scenes from the Star Wars saga, invent their own galactic adventures and display collectible models.
Since 1958, LEGO® bricks have met the highest industry standards to be robust and allow for easy assembly and disassembly - no need to use the Force!
LEGO® bricks and pieces are tested in almost every way imaginable to ensure that each set meets the highest standards of safety and quality both on planet Earth and in galaxies far away!
Age

7+

Number of pieces

285

Launch year

2020

Minifigures

6
Customers who bought this product also bought:
Customers who bought this product also bought:
Other products you may be interested in