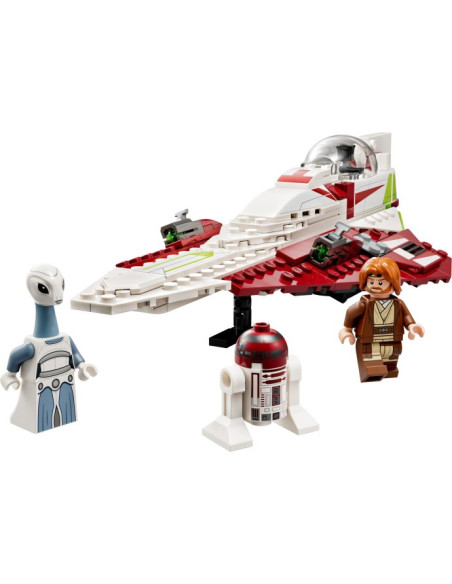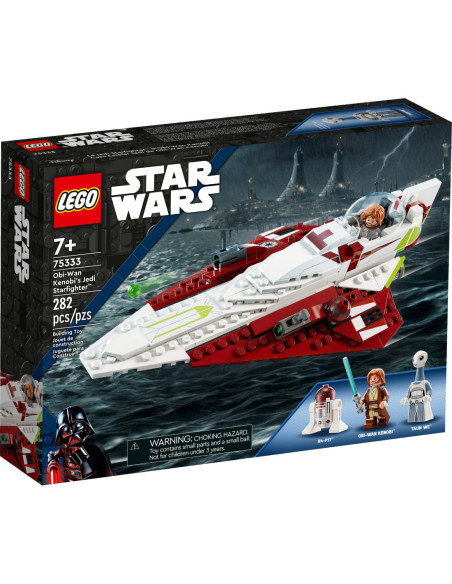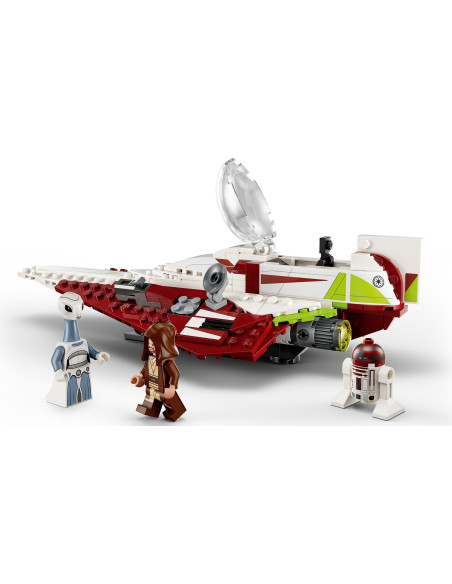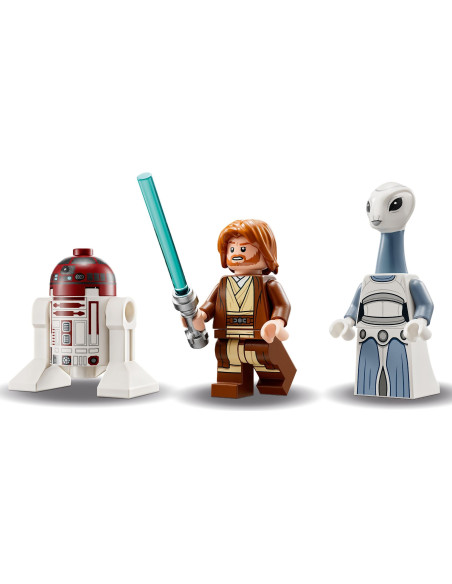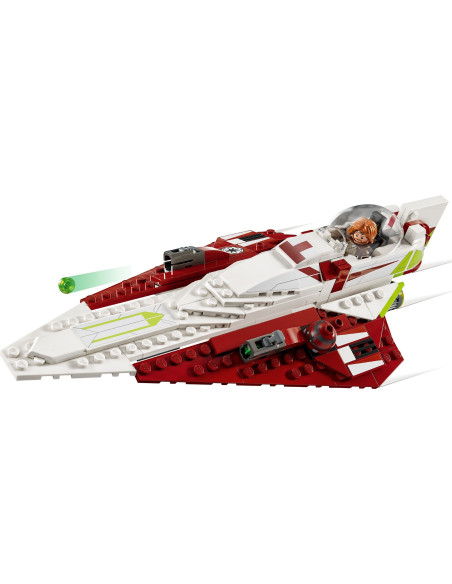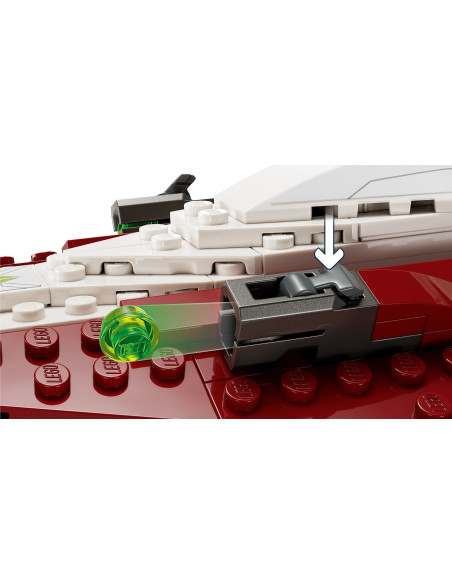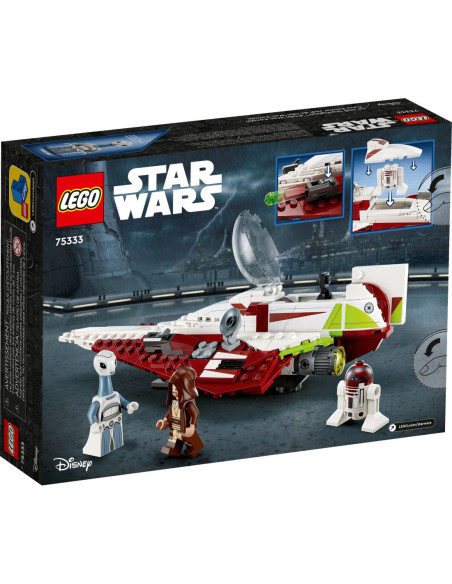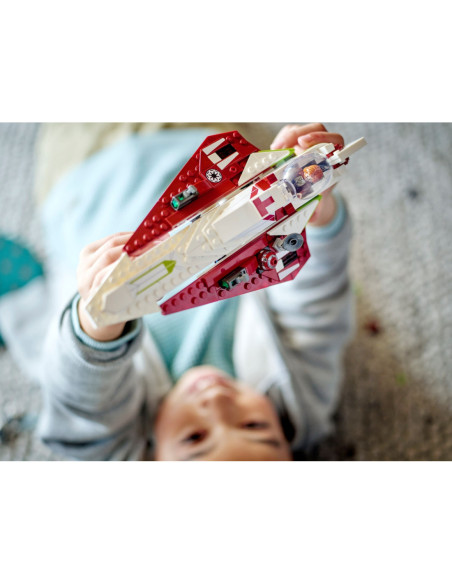 Obi-Wan Kenobi's Jedi Fighter - LEGO 75333
Fans of Star Wars : Attack of the Clones can rely on the Force when building this LEGO ® Obi-Wan Kenobi Jedi Fighter (75333) model. An exciting gift for ages 7+ features an opening cockpit for an Obi-Wan minifigure, 2 shooters, retractable landing gear, lightsaber holders and an R4-P17 droid head attachment point on the wing. Also includes 2 LEGO Star Wars ™ minifigures: Obi-Wan and a first-ever female inhabitant of the planet Kamino named Taun We. There is also a LEGO astro-droid R4-P17 figure for inspiring play.
Interactive construction
This kit includes detailed instructions. Also check out the LEGO Instructions app, which offers intuitive zoom and rotate tools to make the whole experience even more fun.
A great kit
Since 1999, the LEGO Group has been creating replicas of iconic Star Wars spaceships, vehicles, locations and characters, offering an extensive range of amazing sets for fans of all ages.
Obi-Wan Kenobi's Jedi Fighter (75333) – Fans can relive epic scenes from Star Wars : Attack of the Clones with this LEGO® Star Wars ™ fighter model
2 LEGO® minifigures - Obi-Wan Kenobi, first ever with a lightsaber, Taun We, plus an R4-P17 astro-droid LEGO figure
Inspirational model – The fighter impresses with an opening minifigure cockpit, 2 shooters, retractable landing gear, lightsaber holders and a wing attachment point for the R4-P17 droid head
Gift tip for fans aged 7+ - Give this 282-piece set as a birthday or Christmas gift to Star Wars : Attack of the Clones fans and LEGO® Star Wars ™ collectors
For play and display – This buildable Star Wars ™ spaceship model measures over 2" (7cm) high, 9" (25cm) long and 5" (13cm) wide, making it great for display between adventures
Building with the help of the app - The LEGO® building instructions app provides the necessary instructions and allows children to zoom, rotate and visualize a digital version of their model while they work on it
Creative fun for all ages – LEGO® Star Wars ™ sets are perfect for kids and adult fans who want to re-enact iconic scenes, make up their own unique stories or simply display models
High quality - LEGO® bricks and pieces meet strict quality standards, so they allow easy and safe assembly
Safety Guaranteed - LEGO® pieces are dropped, crushed, twisted, heated and carefully analyzed to ensure they meet stringent global safety standards
Age

7+

Number of pieces

282

Launch year

2022

Minifigures

3
Customers who bought this product also bought:
Customers who bought this product also bought:
Other products you may be interested in