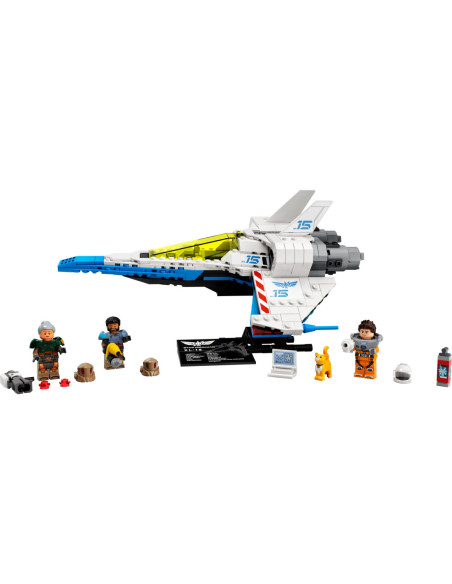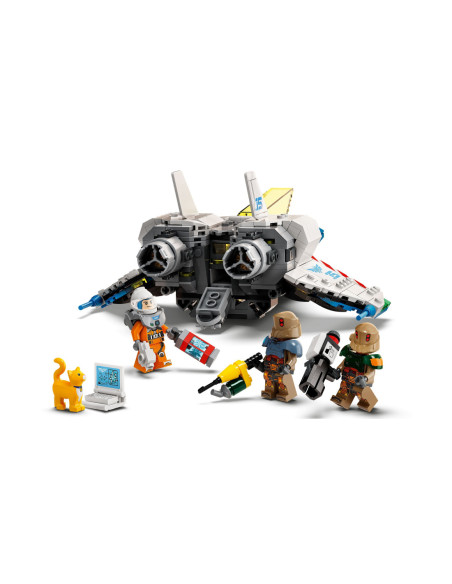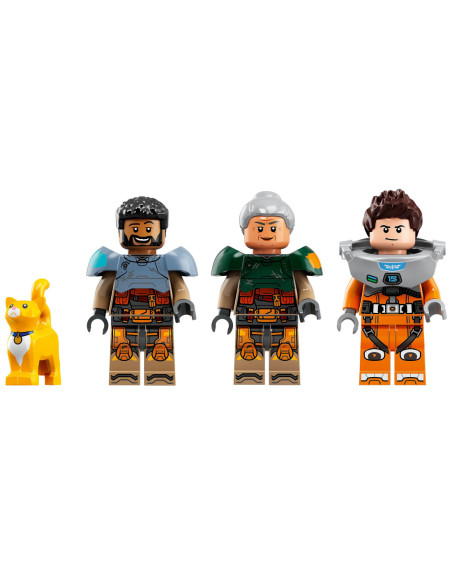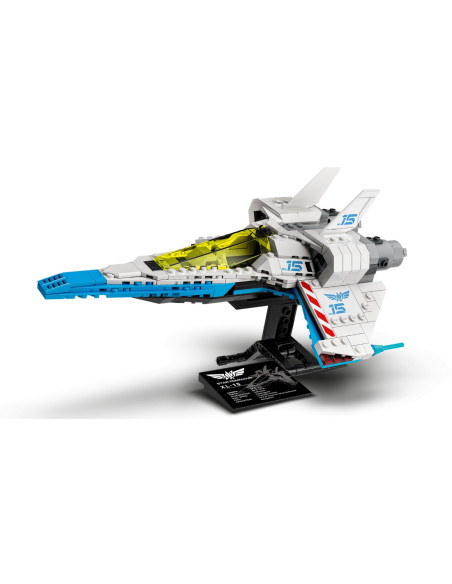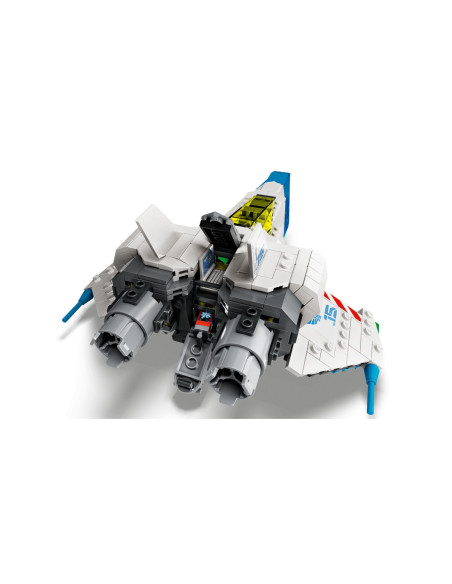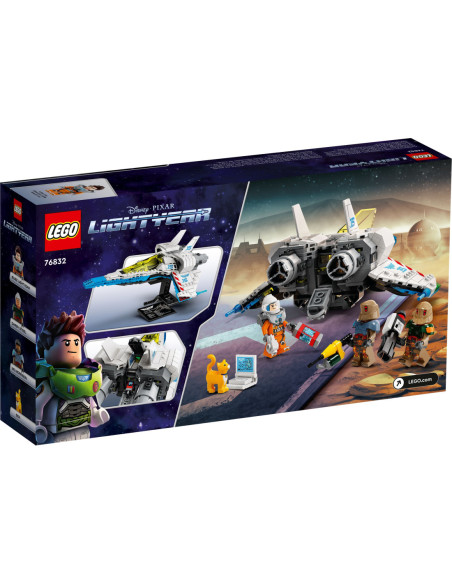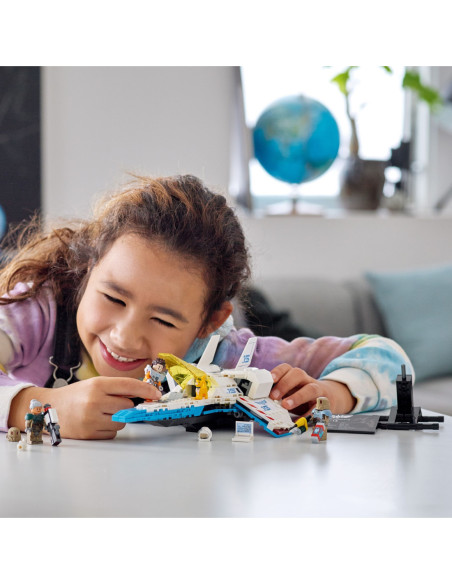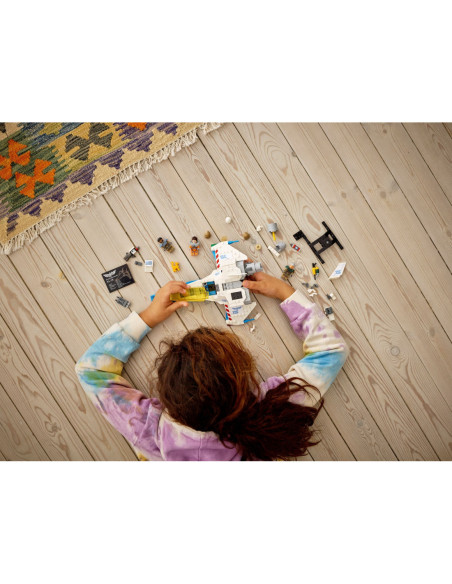 XL-15 Rocket - Disney™ LEGO 76832
Give fans aged 8 and up the chance to role-play in their own intergalactic adventures with the collectible XL-15 Rocket (76832). Little enthusiasts can soar on the wings of their imagination and set off with Buzz the Rocketeer in his rocket on another space mission to save the galaxy from the forces of evil.
For playing and exhibition
This cool spaceship model will impress with authentic details from the Disney and Pixar movie Rocketman, which will take fans to the beginning of the story of Buzz the Rocketeer. You can look forward to, for example, an opening cockpit that can fit a LEGO ® Buzz the Rocketeer minifigure, as well as a removable fuel cell. The set includes 4 characters from the movie and 3 weapons, including Darby's rocket launcher, nicknamed "Mr. Boom", with which fans will remember scenes from the film. At the same time, there is a pedestal with an information sign so that fans can proudly display their model in their living room.
Buzz Rocket's Spaceship - Fans can soar on the wings of their imaginations with the XL-15 Rocket (76832) from Disney and Pixar's Rocket
Play as Buzz and his team - Includes 3 LEGO® minifigures, including Buzz the Rocketeer, a LEGO robot cat figure and 3 weapons. The spacecraft impresses with its opening cockpit and removable fuel cell
There are no limits to creativity – fans can fly through the XL-15 rocket, play as Earth crew members preparing the shuttle for launch, or play out a variety of space battles with LEGO® minifigures and weapons
Gift for Buzz the Rocketeer fans - A creative birthday gift for fans aged 8 and up who love space and Disney and Pixar's The Rocketeer, which will take them to the beginning of the story of the favorite hero
For play and display – This spaceship model measures over 15cm high, 27cm long and 18cm wide with display stand
Bring the action of the movie into your home - Open a gateway for fans to a new dimension where they can join the popular hero Buzz Rocket on his space adventures as he tries to restore order to the galaxy
Enjoy even more intergalactic fun – Combine this set with Zyclops Chase (76830) and Zurg Battle (76831) to bring more scenes to Rocketman fans' bedrooms
A play experience you can count on - LEGO® gifts meet the highest industry standards, so you can be sure that all the bricks in sets for children aged 4 and up are easy for little hands to grasp, place and take apart - since 1958
Durable design - LEGO® sets are tested to the max to ensure they meet strict child safety standards
Age

8+

Number of pieces

497

Launch year

2022

Minifigures

3
Other products you may be interested in